Why Internationally Recognized Chef Adam Schihab's Innovative Recipe Book "Islander Chef" Serves Up the "Foodspo" Quarantine-Fatigued Londoners Crave 
It goes without saying that people across the world are feeling mentally and emotionally depleted. With 2020 offering up a once in a century pandemic, civil unrest, and economic troubles, many wish they could hop into a time machine that propels them into the middle of 2021. And, hopefully, at that point the "new normal" will just be plain normality again.
Although for Londoners, the pandemic has not hit them quite as hard, perhaps, as the United States, China, Spain, or Italy, it has still posed innumerable problems. One of these issues is the overall "quarantine fatigue" that is felt both in the city and throughout the entire United Kingdom.  
People globally have sought out solutions to mitigate this fatigue, or at least to make staying at home more manageable. Even as stay at home orders are lifted, many prefer to remain sequestered to their homes, at least in the beginning of reopening, to err on the side of caution. At the commencement of the pandemic, and now, virtual activities and reading take center stage to offer a sense of normalcy and inspiration. 
Dining out, particularly at eclectic world-class restaurants, is a commonplace activity for surveyed Londoners. They miss sampling a variety of cuisines with some of the best chefs from the world over. 
The good news is that there are world class chefs that are putting out regular recipes both on their social media and also in recipe books. One of these chefs is Adam Schihab, an internationally recognized chef and artisanal baker celebrated both in his home country of Saudi Arabia, and, throughout the world. 
Middle Eastern fare, especially, is a staple in London, due to the strong international presence that is presented. Schihab, however, does not limit his creations to Middle Eastern cuisine, but explores creating Parisian and other European delicacies as well. 
Schihab has always loved sharing guidance and tips, and started doing so first with his book, Islander Chef. The book is available on Amazon, and is a collection of recipes that are described as "amazing" and possessing an "interesting European style."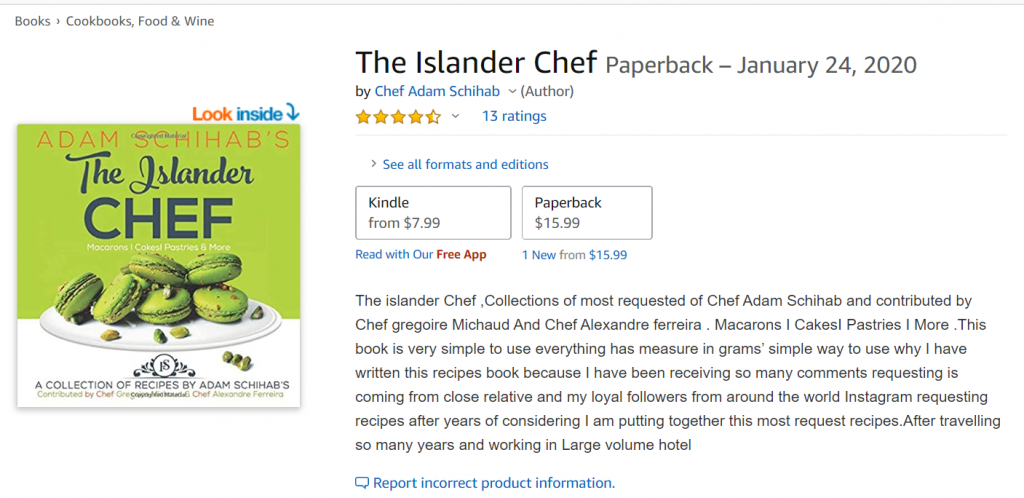 Image Source – Amazon
Aside from purchasing his book, people can also view his recipes and photos disseminated regularly from his Instagram account @fourberry17, possessing over 75,000 followers. There, Schihab produces short videos daily, which showcase delicacies such as chocolate gateau royal, macarons, and lemon meringue pies, and many others. The chef owes much of his experience for artisanal baking to his work at Vanilla Group Co. He is both the Executive Chef and a partner with the company, which is a leading pastry and catering brand in Saudi Arabia and the entire Middle East.
For more information, you can visit Adam's website. 
Author Profile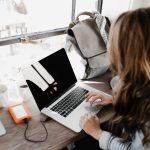 A storyteller since childhood, Nadya Rousseau worked as a professional actor, freelance journalist, and multimedia producer before pivoting to digital marketing and business development.