Digital business and entrepreneurship have become the modern gold rush.
With technology advancing rapidly and the internet connecting millions worldwide, there's never been a better time to chase one's dreams in the digital realm.
Fernando Raymond's story exemplifies this, demonstrating how passion, determination, and adaptability can pave the way to success in the digital economy.
Fernando's Evolution: From Blogger & Freelance SEO Consultant to Digital Entrepreneur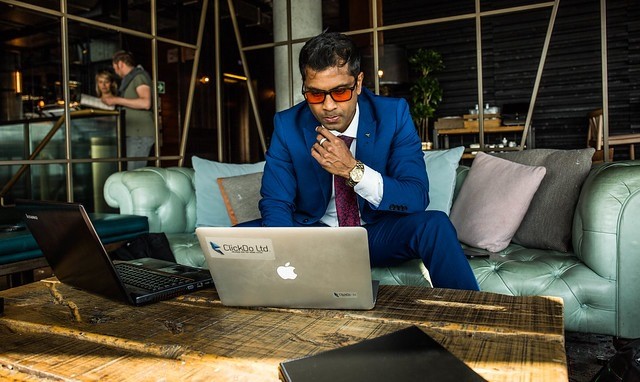 Before establishing himself as the founder of the renowned ClickDo digital agency in London and SeekaHost, a reliable web hosting company, Fernando started humbly.
His career took off as a blogger and freelance SEO content writer, a role that would lead him down the path to becoming a sought-after SEO consultant in London and the UK.
His dedication and expertise enabled him to craft ClickDo into a leading SEO agency and to launch the best blog hosting control panel with SeekaHost. By 2020, Fernando had meticulously built his businesses to operate independently with skilled teams at the helm.
While they managed daily operations, he delved into strategy, branding for SeekaHost, and nurturing new business units in media and digital publishing at ClickDo. Within a few years of very hard work, he went from running a one-man show to managing multiple teams and clients and he has shared his journey in various interviews and article features such as on Tech Round.
The Digital Entrepreneurship Blueprint:
Fernando is very passionate about enabling others to build the life they envision.
He shares his knowledge and expertise through books, courses and tutorials as a blogger and vlogger as you can see when you find his Google Knowledge Panel.
So, if you're asking how can an aspiring digital entrepreneur replicate Fernando's success then here are some steps based on his journey and advice:
1. Start With What You Know:
If you're good at writing, consider content creation for blogging or vlogging. If you have technical skills, think about web design. Begin to learn a skillset you are passionate about as almost anything can be utilised for a business.
2. Continuous Learning:
The digital world evolves continuously. Stay updated with the latest trends, technologies, and best practices. Fernando's shift from a content writer to an SEO consultant and then to an entrepreneur required constant skill up-gradation involving learning by doing. You have to start somewhere.
3. Networking:
Build relationships with other professionals in your industry. This helps in gaining insights, collaborations, and finding potential clients and mentors.
4. Diversify and Adapt:
While it's essential to focus, it's equally vital to be adaptable. Fernando expanded from SEO consulting to establishing a full-fledged agency and a hosting company. Technology evolves so quickly, that you have to keep up with it.
5. Delegate:
As your business grows, hire a team to manage daily tasks and utilise AI tools. This will allow you to focus on bigger goals and expansion, just as Fernando did.
6. Branding:
Create a unique branded identity for your business. Your brand should resonate with your values, mission, and the solutions you offer. Fernando gained many clients by building a personal brand together with the business brand and you can see how he published guides, books, courses, and videos to showcase his expertise and establish himself along with his businesses.
Best Digital Business Models for Aspiring Entrepreneurs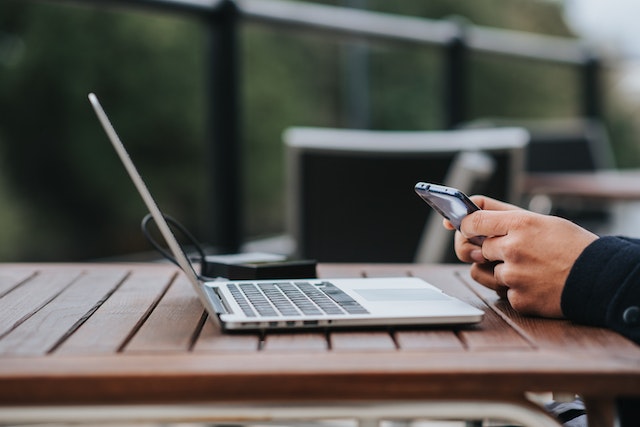 If you are inspired now, then the next step is to pick the most suitable business model to get started with a business. This will depend on where you are at in your journey so consider your budget, your time and your skillset before deciding.
1. Affiliate Marketing:
Promote products or services and earn a commission on every sale made through your referral link. This can be done via websites, online channels, profiles etc.
2. E-Commerce:
Start an online store selling products directly to consumers. With platforms like Shopify or WooCommerce, setting up has never been easier, but you can also start your own ecommerce website.
3. Digital Agency:
Like ClickDo, you can offer services like SEO, content marketing, digital PR, web design, or social media management. There is an increasing demand in this field with a growing number of virtual properties to manage and market.
4. Blogging and Content Creation:
With platforms like WordPress, you can start a blog, share valuable content, and monetize it through ads, sponsorships, or digital products.
5. Online Courses and Coaching:
If you have expertise in a particular field, teach others by selling courses and books and charge for your knowledge by becoming a coach.
6. Software as a Service (SaaS):
If you have a knack for tech, develop software or an app that offers solutions to specific problems. With the help of AI, these tasks are becoming easier.
7. Subscription Models:
Create a valuable, recurring service that people are willing to pay for monthly. Gaming business models work well here for example.
In conclusion, becoming a successful digital entrepreneur requires dedication, continuous learning, and adaptability. With 3 to 5 years of hard work and dedication, just like Fernando Raymond, you can establish a thriving digital business. Embrace the journey, persist through challenges, and let passion be your guiding light.
There will be many hurdles during your journey towards becoming a digital business owner, however by learning the vital digital skills you can build a business.
You can also read this guide to the digital economy to learn more or follow our business spotlight section for the latest inspiring entrepreneur stories.
Author Profile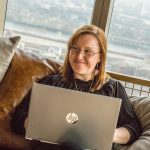 Blogger and Educator by Passion | Senior Online Media & PR Strategist at ClickDo Ltd. | Contributor to many Education, Business & Lifestyle Blogs in the United Kingdom & Germany | Summer Course Student at the London School of Journalism and Course Instructor at the SeekaHost University.