The past year has been a challenge for everyone. Many businesses across the UK and the globe were severely affected by the coronavirus pandemic as lockdowns and social distancing measures to contain the virus caused a significant stunt in economic growth, with some businesses not surviving.
Now, companies are gradually getting on their feet again and making strides to recovery. Recruiting well is a crucial factor in ensuring businesses manage to recover successfully. Read on to learn more about our recruitment tips for recovering businesses.
Use Efficient HR Tools for Recruitment and Onboarding
Use modern digital HR software to streamline your recruitment and onboarding processes throughout your company. There are many HR software automation tools today that use Applicant Tracking Systems to screen candidates quickly. In addition, your company can stop using tons of fiddly paperwork by using digital HR tools for recruitment and onboarding.
Importantly, recovering companies in 2022 can save a lot of time by using efficient HR software in recruitment and onboarding. And inevitably, in business, time always equals money, so recovering companies can save themselves money in the long run through using modern HR software.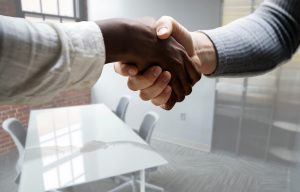 Get Out There and Be Proactive in Your Recruitment Strategies
Any business hoping to recover and come back strong following setbacks and financial losses experienced during the pandemic will need to develop a hard-working, dedicated workforce to raise productivity levels and generate profits. Of course, advertising job roles across the internet and social media sites will be a crucial part of your recruitment strategy, but you must also try and think outside of the box a bit too.
For example, your company may decide to attend career fairs to speak to prospective applicants in person. Any company considering going to a career fair exhibition should look at the eye-catching exhibition stand designs from Pinnacle Creative Design Agency.
Explain to New Recruits How They Will Be Essential to the Company's Recovery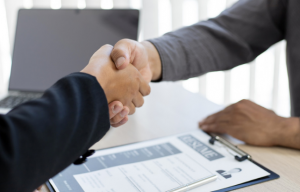 During the interviews and onboarding, your company needs to let new recruits know that they will play a significant role in helping the business recover following difficult times; this may result in new employees finding themselves taking on a larger workload than they would have done before the business started to experience a fall in profits. A well-orchestrated recruitment drive could be an excellent boost to help your business on its road to recovery.
Specific industries found themselves hit a lot harder than others during the COVID-19 pandemic period. For example, the virus had catastrophic consequences for airlines. Airline companies going on recruitment drives in 2022 need to stress to new recruits the turbulent times all companies in the airline industry have gone through recently and their essential role in helping the company recover.
Emphasize Your Company Culture to Candidates
New employees brought in to help a business recover in 2022 must be well informed on the company culture of their new employer and embrace it from day one. Be clear during the recruitment process about what working with your company is like so that new staff members will know what to expect when applying to a job position at your company.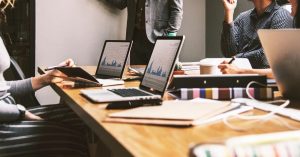 These are just a few recruitment tips for companies in 2022 still trying to recover from the impact of the virus on business.
Author Profile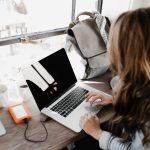 Blogger by Passion | Contributor to many Business Blogs in the United Kingdom | Fascinated to Write Blogs in Business & Startup Niches