Over the past twenty years, the number of private renters in the UK has more than doubled, meaning there is a rising demand for rental properties. At the same time, the average weekly cost for renters also increased during those two decades.
As a result, becoming a landlord has become an increasingly profitable means of earning an income.
However, there are thousands of other landlords out there with the same goal, which means that your rental properties may need some help to stand out from the crowd.
Fortunately, if you are keen to find ways to attract luxury style-conscious, house-proud tenants to your homes, there are several things you can do to help your properties catch their eye.
Read on for some top interior design tips that are guaranteed to make your rentals more attractive and profitable.
1. Embrace A Neutral Palette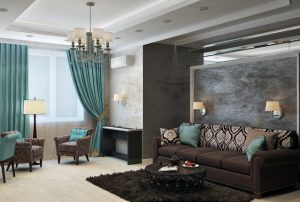 One of the most important rules to remember when it comes to decorating a showstopping rental property is that it needs to look timelessly stylish. At the same time, it should provide a subtle backdrop that allows tenants to make it feel like their own definition of home.
With this aim in mind, a neutral colour scheme is best, as unobtrusive shades such as white, cream, and grey are more likely to be universally appealing. These gentle tones also help to create a calming atmosphere, whereas darker or bolder hues can foster an overly dramatic or even oppressive ambiance that may be off-putting.
2. Lay Hard-Wearing Laminate Flooring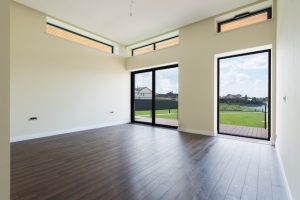 As you decorate your rental property, it's a good idea to focus on creating an environment that is both attractive and easy to maintain. Not only will this make life simpler for your tenants, but it will also help to lower the risk of permanent stains, scuffs, marks, and other forms of damage.
The floors of your rental should ideally provide an appealing blend of style and durability. As a result, laminate flooring is to be recommended. Not only does it mimic the appearance of expensive wooden floors, but it is also cost-effective, durable, and easy to clean.
If that wasn't enough, laminate flooring is more scratch and moisture-resistant than other types of flooring. These qualities allow laminate floors to offer a robust and hard-wearing surface that can cope with heavy traffic if required.
3. Provide A Simple But Elegant Bathroom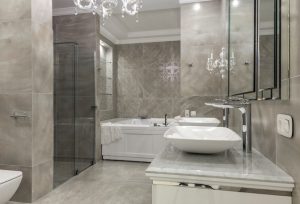 If the current bathroom design in your rental property is in relatively good condition, there shouldn't be any need for alterations. You could always give the walls a fresh coat of paint or lay down some new shower tiles if you want an update. However, if the bathroom is looking rather down-at-heel, there are some changes you can make that will not only make the space more stylish but also more convenient.
For example, if you haven't already, you may want to swap your current shower for an electric one that isn't dependent on your property's boiler. This means that your tenants can always enjoy a refreshing hot shower should anything go wrong with the boiler, a convenience that many tenants will surely be pleased with.
You could also install a heated towel rail, which will not only dry out damp towels so they are fluffy and warm but will also keep the bathroom at a pleasant temperature during the chilly winter months. This, in turn, can help reduce the risk of condensation and the development of mildew and mould. Finally, heated towel rails are an excellent space-saver, and you can use them to dry other things, too, such as wet clothing and swimwear.
4. Update The Kitchen Cabinets
Did you know that some tenants will decide about whether to rent a property based on the quality of the kitchen? As a result, it's important that your rental kitchen provides a winning combination of convenience, style, and simplicity.
If you don't have a lot of spare cash to dedicate to a kitchen refurb, however, don't worry. Even the simple addition of a fresh coat of paint on the cabinets can make a big difference, and transform a dingy kitchen into a gleaming new space.
If you do have the necessary funds for some extra renovations, however, there are a few other changes you may want to consider. These include upgrading the countertops and retiling the backsplash, and maybe even installing some new appliances so your tenants can prepare meals with ease.
Conclusion
As you can see, there are plenty of changes you can make to your rental property to help it stand out from the crowd to style-conscious tenants. The changes you make will depend on your budget and your own DIY skills, but even a few small alterations here and there can make a surprising difference to your property's style quotient.
Author Profile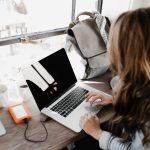 Blogger by Passion | Contributor to many Business Blogs in the United Kingdom | Fascinated to Write Blogs in Business & Startup Niches