Amidst rising worker strikes on pay disputes led by trade unions, the climate in the UK is tense.
We don't know how the worker strikes are going to play out until the negotiations are over. But there is much to learn from previous worker strikes and their outcomes and consequences.
In this article, we will cover what a trade union is, current worker strikes because of pay disputes, and past worker strikes in the UK that will help us answer the question of whether they really solve disputes.
What is a Trade Union?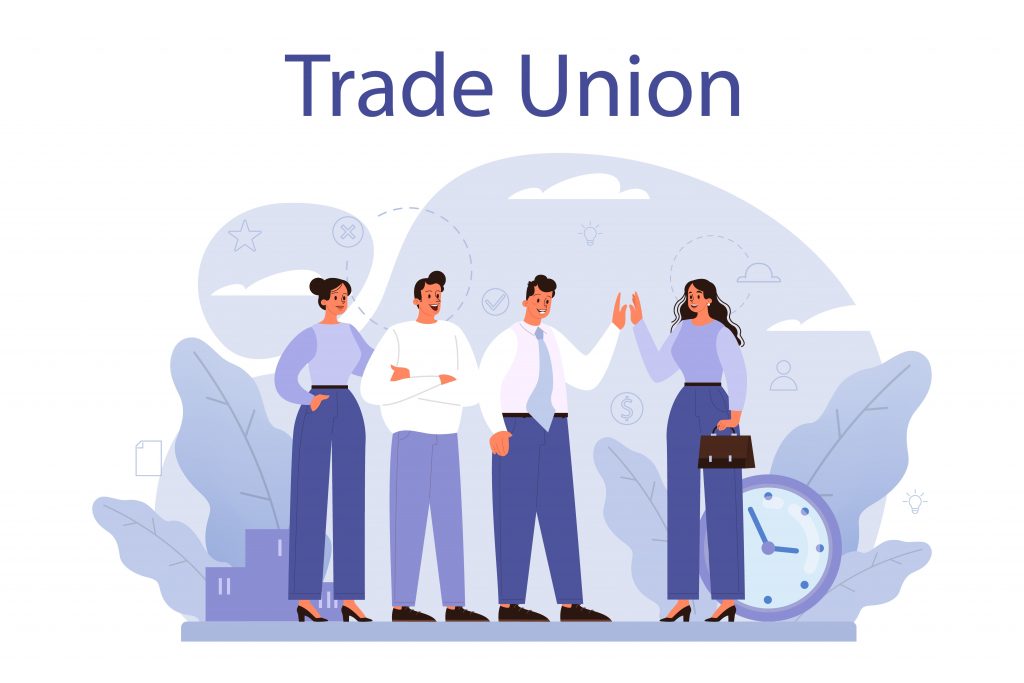 A trade union is a paid membership-based organisation made up mainly of workers.
In the UK, a trade union protects and advances the interests of its members in the workplace while members make a regular membership fee payment to the organisation.
What they offer:
Negotiate terms of wages and conditions with employers
Talk about significant changes to the workplace, including mass layoffs
Bring up members' issues with employers
Accompany participants in disciplinary and grievance hearings
Give members legal and monetary guidance
Provide educational resources and specific consumer advantages, such as subsidised insurance
Oldest Trade Unions in the UK
Here are some of the oldest trade unions in the UK.
Writers' Guild of Great Britain (WGGB) was established in 1959 to represent writers working in television, radio, film, theatre, books, and multimedia.
The society of Radiographers was established in 1920 to represent more than 90% of diagnostic and therapeutic radiographers.
Bakers, Food and Allied Workers Union (BFAWU) was established in 1847 to represent workers in the food industry.
Transport Salaried Staffs' Association (TSSA) was established in 1897 for workers in the transport and travel industries
Royal College of Nursing (RCN) was established in 1916 for those in the profession of nursing.
Current Trade Union Worker Strikes in the UK
Workers across the nation are struggling with their costs of living, as wage growth has fallen miserably behind inflation. (Inflation hit 11.1% in October of 2022).
With industrial disputes being at their highest rate in five years, union workers are out on strikes.
Let's see what the workers demand as a result of their strike action.
Railway Worker Strike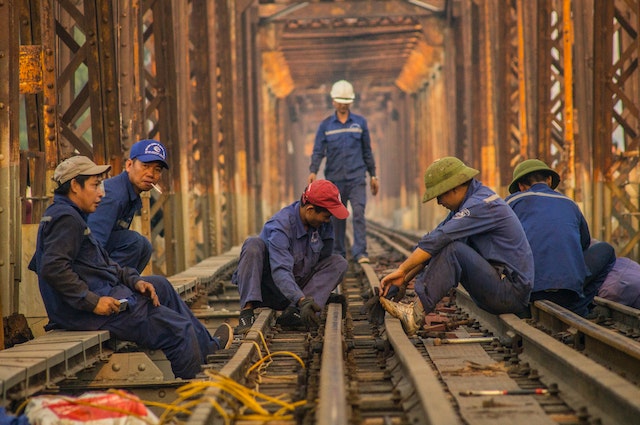 More than 40,000 railway workers are due to walk out on Dec. 13-14, 16-17, 24-27, Jan. 3-4, and 6-7 in a long-running dispute over pay.
The union is demanding a pay offer that reflects the rising cost of living. However, the railway industry is under pressure to save money after COVID drilled a hole in its budget. To fund pay raises and modernise the railroad, according to managers, reforms must be agreed upon. These reforms include eliminating 1,900 jobs.
Network Rail made an offer of a 5% pay rise this year and a 4% pay rise in 2023. However, RMT union boss Mick Lynch described the deal as substandard and the offer has been rejected by its members.
🔴RMT union boss Mick Lynch has arrived at a picket line at Euston station for the second day of industrial action pic.twitter.com/2rKIKAWw7M

— Evening Standard (@standardnews) January 4, 2023
Healthcare Worker Strike
Health sector workers from three of NI's biggest unions are taking part in a 24-hour strike in a dispute over pay and conditions.
In 2022/23, staff employed under the remit of the NHS Pay Review Body agreed to a minimum £1,400 consolidated uplift to all pay points, with the lowest earners to receive up to 9.3% more in pay and
eligible dentists and doctors to receive a 4.5% pay rise. This salary award for health employees is deemed not enough by the Union's regional secretary amid rising living costs.
Even the nursing staff voted to strike in the majority of NHS employers across the UK.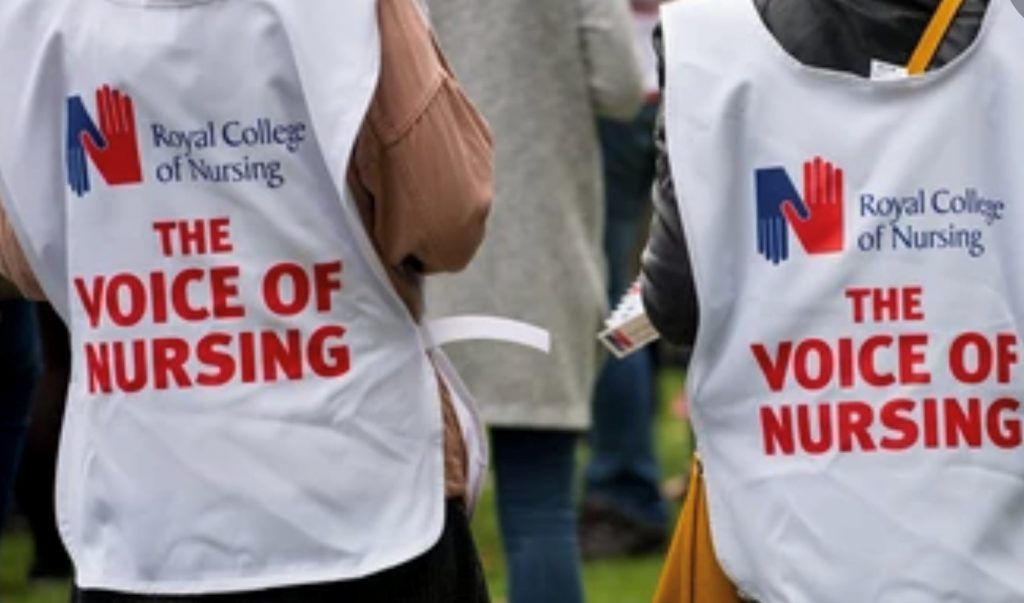 The Royal College of Nursing, or RCN, has chosen to go on strike for the first time in 106 years following a ballot vote on industrial action with more than 300,000 union members last week.
They are calling for greater compensation and citing concerns for patient safety.
The government's intransigence is impacting patient safety, but our members always prioritise the safety and wellbeing of those in their care.

Find out about how we keep patients protected on #RCNStrike days below. #FairPayForNursing https://t.co/PmQmuovM7o

— The RCN (@theRCN) January 10, 2023
Similar strike action in Scotland was called off after a 7.5% pay rise was offered to nurses.
Postal Worker Strike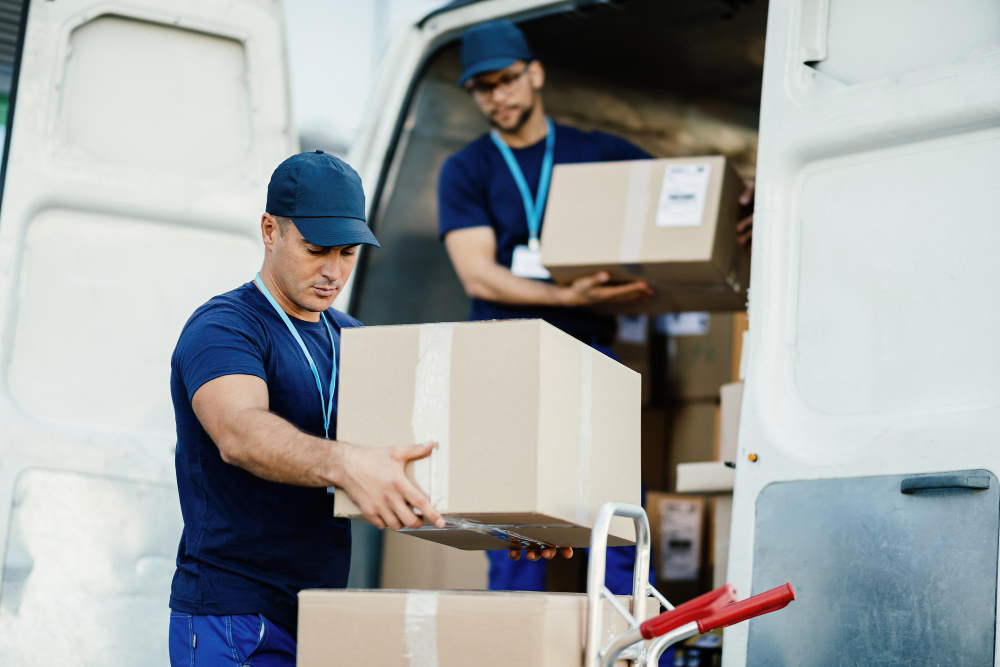 After negotiations between Royal Mail and the Communication Workers Union fell through, thousands of postal workers in the UK went on a two-day strike that interrupted Black Friday.
The trade union's representatives, who speak for approximately 115,000 striking postal workers, resumed negotiations with Royal Mail management early last month after a seven-month break.
Strike action is taking place on Fri 23 and Sat 24 December. Services will be affected.

Been left a 'Something for you' card?
Please ensure you collect it before 23 December in order to receive your items by Christmas.
For more info visit: https://t.co/GcAsdiu8HX pic.twitter.com/DTkpmnGA3T

— Royal Mail (@RoyalMail) December 21, 2022
According to Royal Mail, its most recent offer includes an enhanced pay deal of up to 9% over 18 months, a new profit share program for employees, a block on compulsory redundancies until the end of March 2023, and an improvement to voluntary redundancy packages.
The union, however, claimed that the executives of the business had forced postal workers to take mandatory layoffs while keeping agency staff on lower pay, and provided a wholly inadequate, non-backdated 3.5% pay increase.
The threat of General Strike in the UK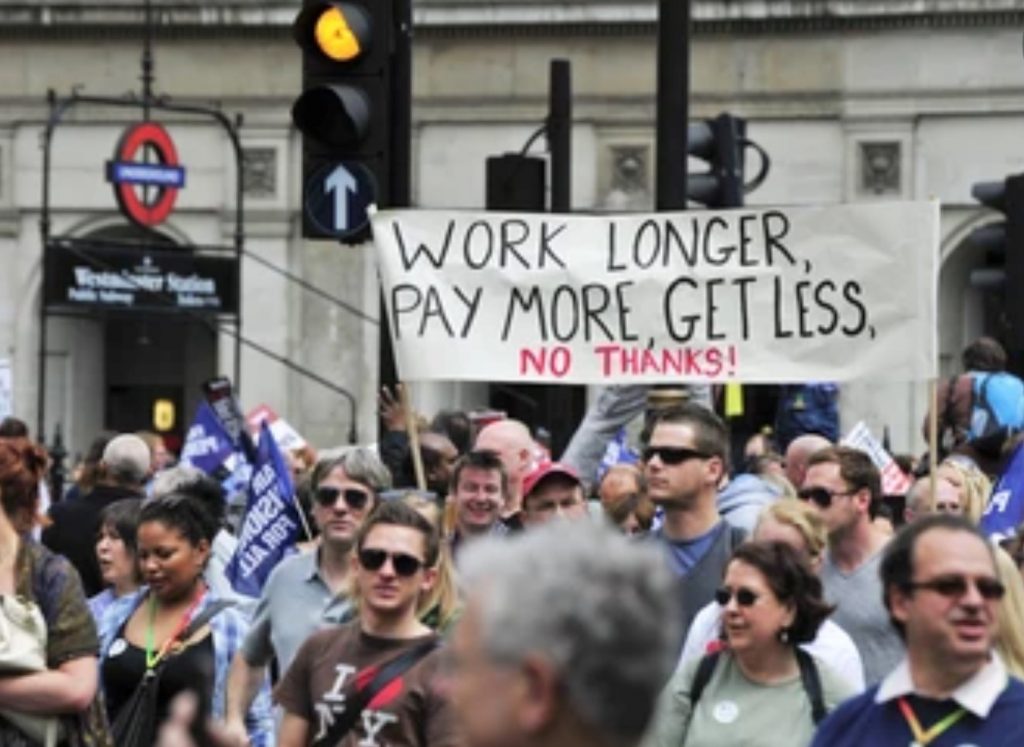 Every day until Christmas, there will be significant walkouts in Britain's most important industries. There is a worry that the nation could come to a complete standstill.
The country has practically met the criteria for a general strike due to the magnitude of dissent in both the commercial and public sectors.
Apart from the strikes mentioned above, teachers, transport workers, and civil servants are all set to strike in December.
Will the Strikes pay off?
It's unsure who will give into whose demands in the current tense economic climate of the UK.
Let's look into the history of trade union strikes to see if workers' strike action has been worth it in the past and who are the winners and losers.
2002–2003 UK Firefighter Pay Dispute
In this strike, the Fire Brigades Union (FBU) chose to strike in an effort to gain better pay. In late 2002, it held a vote among its members, and the strike officially started in November. This resulted in a period of widespread strike action.
The FBU sought a 39% pay raise, which would have raised the typical firefighter's salary to about £30,000 (equivalent to $51,919 in 2021).
Result
On June 12, 2003, firefighters agreed to a pay increase of 16% over 2.5 years in exchange for modifications to working conditions.
More information on their latest strike action plans via Twitter:
Your vote is your voice.

Watch the quick explainer below to find out how to vote in the FBU strike ballot 👇#FairPayorFireStrike #VoteYes pic.twitter.com/COfjmBXK1r

— Fire Brigades Union (@fbunational) December 31, 2022
2021 Go North West Strike
The Go-Ahead Group, one of the largest transportation companies in the UK and the largest bus operator in London, at the time, would operate the depot under its new subsidiary Go North West.
First Greater Manchester, a bus company subsidiary of the British transportation company FirstGroup, announced their intention to sell their Queens Road bus depot in Cheetham, Manchester.
As part of the £11.17 million acquisition, Go-Ahead also acquired 163 vehicles.
The management was attempting to push a wage reduction of £2,000 per year onto about 500 bus drivers and there were changes to sick leaves and work hours which led to the strike.
Result
Go North West made a commitment to never engage in "fire and rehire" tactics.
The workers also received a one-time £1,500 bonus in addition to a 2% yearly salary boost for both 2021 and 2022.
Sick pay was also decreased but maintained.
🎇 Victory at Go North West as Unite defeats #fireandrehire to end strike ✊✊

"This is a tremendous victory by Unite's members who, through their dedication, solidarity and commitment, have defeated the attempt to #fireandrehire them" @LenMcCluskey https://t.co/E2nxFG3geV pic.twitter.com/0FMFqc9QQM

— Unite the union: join a union (@unitetheunion) May 17, 2021
2018–2022 UK Higher Education Strikes
There are 130 universities in the United Kingdom.
Employees at 68 institutions that were created before 1992 who are enrolled in the USS pension plan have been involved in disagreements regarding that plan.
The Teachers' Pension Scheme, which is unaffected by the USS issue, is where most academic personnel at institutions that became universities after 1992 are members.
The consequence of the new scheme was that it reduced the wealth of post-2011 entrants which was equivalent to an 11% drop in their total compensation.
Result
The benefits were set to a salary threshold of £42,000, reducing the accrual rate to 1/85, but raising contributions to 19.3% of salaries for employers and 8.7% for members.
Today, 70,000 UCU members begin historic strike action at every university in the UK

They are fighting to save higher education

RT if you stand with them
#ucuRISING pic.twitter.com/bkI5sGf0It

— UCU (@ucu) November 24, 2022
Do Worker Strikes solve Pay Disputes for the better?
It is clear from the above examples that trade unions and worker strikes can be a long and hard road, which affects not only the workers themselves but the whole community.
When services are restricted due to strike action, there are winners and losers within the community.
Looking at the healthcare worker strikes, for example, clearly, the losers are all the patients unable to access the health services they pay their NI contributions for. One must consider that their contributions will also be used to make up for the pay rise demands at the heart of these strikes, yet they're hit the hardest.
"Patients will come to harm."

Chair of the NHS confederation
Victor Adebowale tells @mattfrei that "terrible consequences" for patients may occur due to the current wave of strikes. https://t.co/X9rMaL8PfA

— Channel 4 News (@Channel4News) December 20, 2022
Pharmacies can be considered the winners in this scenario as they will support people seeking medical care outside of hospitals and GP practices as Company Chemists' Association (CCA) chief executive Malcolm Harrison explains in the C+D magazine.
It is therefore questionable that strike action actually achieves what it sets out to do, especially as often employers do not completely succumb to the demands of the trade unions and find ways to make cuts in other ways to remain profitable.
After ongoing strike action this year by Royal Mail workers, the company announced plans to cut 10,000 jobs by the following August as it expects its full-year losses to hit £350m according to the BBC and other news sources.
UK's Royal Mail Seeks 10,000 Job Cuts, Blames Industrial Action For Losses https://t.co/3y0B1iIyX2 pic.twitter.com/Q5tprWAioZ

— NDTV News feed (@ndtvfeed) October 14, 2022
The Impacts of Strike Action are multidimensional
What is usually achieved during strike action can be understood as a middle ground after negotiations. However, both parties and the affected community walk away with bruises and an aftermath that begs the question of whether strike action really pays off in the 21st century when automation through technological advances threatens many manual labour jobs already.
Not to mention that the relationship between workers and employers is certainly impacted by strike action often with a negative aftertaste. Plus, the economy is impacted and all the workers that were unable to get to work due to the public transport strike action, for example, might have missed out on pay plus their employers made losses while in the worst case having to close down the business due to a lack of staff.
It is therefore fair to say that, yes, strike action leads to a rise in pay and improvements in work conditions generally, but often not as demanded or intended. The downsides of strike action which affect not only the actual striking workers but the whole community may create additional problems that lead to further cuts, economic difficulties and hardships felt by everyone. They can be considered ethically questionable measures that will require revision in modern-day society in regard to human rights and effective crisis communication and mediation.
Author Profile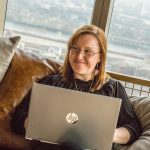 Blogger and Educator by Passion | Senior Online Media & PR Strategist at ClickDo Ltd. | Contributor to many Education, Business & Lifestyle Blogs in the United Kingdom & Germany | Summer Course Student at the London School of Journalism and Course Instructor at the SeekaHost University.