Evolution of Cryptocurrency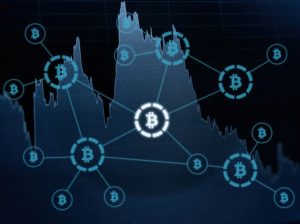 Cryptocurrencies are virtual coins or tokens people use for investment and online trade. It is obtained in exchange for money like dollars, pounds, etc. Each coin has a unique code and can't be duplicated-also, the cryptocurrency market is marked by anonymity, i.e., the traders' identities cannot be traced. The cryptocurrencies are also decentralized, i.e., there exists no middleman like a bank or a government.
Cryptocurrency evolved with the release of Bitcoin in 2009. Since then, there are currently numerous cryptocurrencies such as Ethereum, Chainlink, etc.
Current Scenario and the Future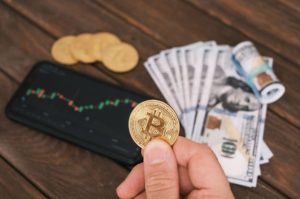 Cryptocurrency is mainly used by its support group, however; it has gained popularity over the years. Various institutions, commercial sites, and brands, governments, etc. are currently thinking of incorporating cryptocurrency into their system. The Republic of El Salvador has already made laws and measures to incorporate cryptocurrency in this financial trading system, the USA has raised it to gold standards and the UK government has released Bitcoin. There are some countries like China that have banned it and criticism of this currency from the older generation.
A major point to be noted is that the use of this virtual currency is limited by the extent of internet accessibility and so it may take a while to be popular in developing countries or regions.
Leading experts of the financial world and the common people with some knowledge of the finance market believe that cryptocurrency is the currency of the future and will replace normal currency by 2050. Even though these are speculations, the rise in popularity of cryptocurrency in the years since its emergence and all the evidence point to the permanency of cryptocurrency.
The Matter of Investment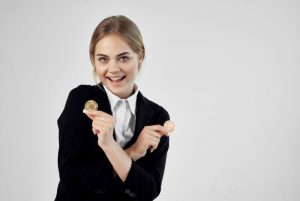 To date, there have been many speculations regarding a new generation of billionaires- the digital currency billionaires. Investment in this sector has seen a rapid increase in the past few years and even today, more and more people tend to invest in cryptocurrency. So, it is necessary to probe into the reasons why one would want to invest in cryptocurrency and the benefits. The reasons are as follows:
The blockchain technology underlying the cryptocurrency has been hailed by many industries such as shipping, supply chains, banks, etc. The removal of a middleman from the transaction not only makes it profitable but also gives chances for new endeavors not possible before and its unique encryption makes it a very secure transaction option. Possession of such a technology may prove profitable shortly.
The supply of cryptocurrency is fixed and capped by an algorithm. So, any dilution by counterfeiting or introduction of more coins into the market is not possible, as a result, induced inflation cannot lower its value. Thus, it is a good store of value. This also provides the investor with a lot of control over their value and no chances of it being lowered by external intervention.
Evidence of cryptocurrency has shown that it is mostly used for exchange online and given the present speculations, it is expected to be the currency of the future and thereby is a good field to invest in. So, it is the best investment for postretirement investment options as it can generate a large profit.
However, the cryptocurrency market is still in its infancy and this is a high-risk investment, so if one does wish to invest, it must be done after the investor is sure of their risk appetite. You should be aware of the popular Forex Affiliate Programs to start making money.
Tips for Novices
Undertaking any investment has a risk attached to it and thus is it important to be aware and fully prepared before doing so. In a volatile market like cryptocurrency, a novice must be very careful and very active. So, here are some tips for new investors:
The most prudent step to take first is to do one's research. There is a lot of misinformation about cryptocurrency along with biases and so it is necessary that the novice does their research and does not get duped when entering the market.
It is also very important that the investor is aware of their risk appetite as this is a very risky venture. The lure of large profits can often lead to large losses so the investor must be very aware of the risk they are willing to take.
It is important to be aware of the role of demand and supply in the liquid and stability of the cryptocurrency. The lack of a middleman does provide for a certain degree of control yet it means that the value of the cryptocurrency is decided by the market and is extremely volatile. Novice investors must study and understand market trends before undertaking any investment.
Analysis of the coin supply of each brand is a very important pre-investment criterion as it decides how much fluctuation and induced inflation may occur.
It is also important to be aware of the various types of cryptocurrencies in use, their current market values, and trends. Once again, large profits entail huge risks.
A novice must also know how cryptocurrency is stored, the risks involved, the requirements, and other safety measures one must keep in mind.
Current Top Brands
As of 2021, the top cryptocurrency brands to invest in are Bitcoin, Ethereum, Cardano, Uniswap, and Tether. It is to be noted that the cryptocurrency market is very volatile and the top brands may not always be on the top. So, it is advised that the investors conduct thorough research in this regard as well as the platforms that offer investment options.
To Conclude
Cryptocurrency as a financial market shows much promise. The various governments around the world are attempting incorporation and the business sector has also been enthusiastic about it. There is of course the chance that the predictions will not come true and cryptocurrency will fade into history, however, that seems highly unlikely. So, given all the evidence, investment in cryptocurrency according to one's capability and risk appetite is encouraged by most finance blogs and experts.
Author Profile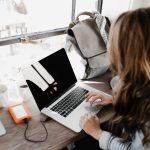 Blogger by Passion | Contributor to many Business Blogs in the United Kingdom | Fascinated to Write Blogs in Business & Startup Niches