Investing in starting a florist business or flower business can be a lucrative and fulfilling endeavour, providing you with a steady stream of income while also allowing you to tap into your passion for flowers and horticulture.
But starting a florist business from scratch can be a daunting task, requiring careful planning and attention to detail.
In this article, we'll explore the steps of how to start a florist business and what to consider.
Why Start a Florist Business?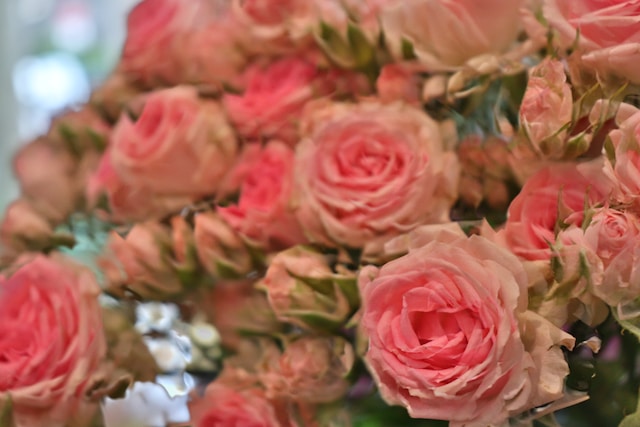 Flowers are a highly perishable commodity, and their demand is seasonal in nature. The peak demand is during holidays and for events such as Valentine's Day, Mother's Day, weddings, funerals, and Christmas for example.
But a florist or flower business can also provide house plants and herbal plants that people might buy all year round.
Investing in high-quality roses to create beautiful rose flower bouquet arrangements can pay off hugely, as customers value premium flowers and pay the price for them.
If you are talented at creating popular wedding bouquets that are in high demand in most big cities like London, then you will surely be able to gain leads and makes sales from Instagram and other online platforms.
8 Steps to Starting a Florist Business
Step 1: Conduct Market Research
Before you invest a single penny, it's important to understand the market demand for flowers where you want to set up your business. The flower industry is highly competitive, with many players vying for the same customer base. It is crucial to determine the target audience for your business, as well as identify potential competitors.
Conducting market research will help you assess the viability of your business idea and be the basis for making informed decisions. As a result, it can be difficult for a new business to establish itself and gain a significant market share.
Step 2: Create a Business Plan
It's time to create a business plan once you understand the market need for flowers. This should contain an explanation of your target market, business model, and the goods and services you intend to provide. A financial strategy that details your business's startup costs and how you intend to make money should be part of your business plan.
Step 3: Research an ideal Business Location
The location of your flower business is an important consideration, as it can impact the success of your venture. When choosing a location, consider factors such as accessibility, visibility, and foot traffic. You should also consider the availability of local suppliers, as well as the cost of real estate and rent in the area.
Step 4: Draft a Marketing Strategy
There are several different marketing strategies you can use to promote your flower business, including advertising, social media, and direct mail. Consider what marketing strategies for small businesses will be most effective for your target market and allocate your marketing budget accordingly.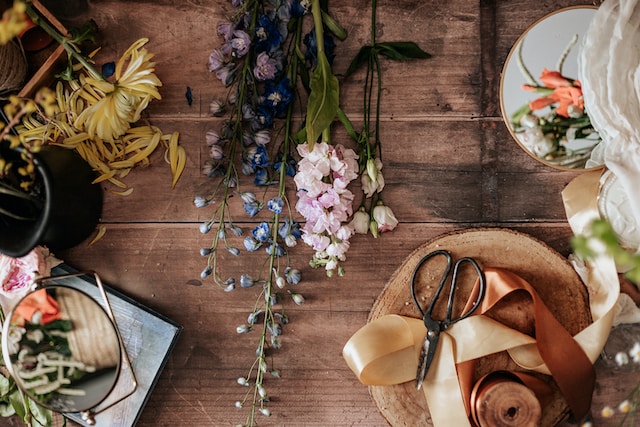 Step 5: Secure Funding
Starting a flower business can be expensive, so you'll need to secure funding to get your venture off the ground. There are a few different funding options available, including loans, grants, and investments from family and friends. Choose the funding source and option that is right for you and your business, and make sure you have a solid plan for repaying any loans or investments.
Step 6: Hire a Team
As your flower business grows, you'll need to hire a team to help you manage the day-to-day operations and management. This may include employees for tasks such as customer service, floristry, and delivery. When hiring your team, look for individuals who share your passion to be a florist dealing with flowers and horticulture daily, and who have the skills and experience necessary to help your business succeed.
Step 7: Establish Relationships with Suppliers
Your success as a flower business owner will largely depend on the quality of your suppliers. Flowers are delicate product that requires careful handling and storage to maintain their freshness. This can result in supply chain challenges, such as problems with transportation and storage, which can impact the quality of the product and ultimately, customer satisfaction.
Take the time to establish relationships with local flower growers and wholesalers and be sure to negotiate favourable terms for your business. These relationships will help to ensure the continued success of your venture and will help you to provide your customers with high-quality flowers at a competitive price.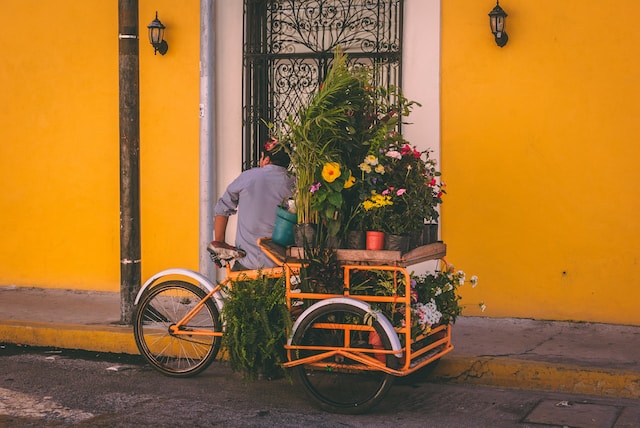 Step 8: Launch Your Business
Once you have completed all the steps outlined above, it's time to launch your flower business. Host a grand opening event and invite members of the community to come and see what you have to offer. Use this event as an opportunity to showcase your products and services, and to connect with potential customers.
In conclusion, investing in starting a florist or flower business can be a rewarding and lucrative venture, but it requires careful planning, commitment, and attention to detail. It also comes with its own set of risks to consider and requires an entrepreneur to carefully assess the market, competition, and operational challenges that may arise. But if they love what they do, they will most likely make it a success.
Author Profile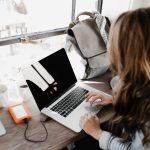 Blogger by Passion | Contributor to many Business Blogs in the United Kingdom | Fascinated to Write Blogs in Business & Startup Niches