You might think that traditional radio stations are a dying breed, with wall-to-wall podcasts, streaming platforms as well as through apps at the touch of the screen on your mobile these days.
But one relatively young London radio station appears to be bucking the trend.
Fix Radio – aimed specifically at the UK construction industry – is thriving as it entertains builders, plasterers, plumbers, electricians, and the like, as they go about their daily work.
It was recently announced as the UK's fastest-growing radio station, and since it launched nationally in 2022, has gone from strength to strength.
Listener numbers jumped by 250% at the latest count. Broadcasting from its London studios, Louis Timpany claims to now reach 15% of UK tradespeople every month:
The founder and CEO Louis Timpany is still only 30 years old, and is one of Britain's new leading entrepreneurs.
The Fix Radio Journey with Louis Timpany to £2M Turnover – Success Ingredients
Louis got the idea for this unique radio station while working on a construction site after leaving Leeds University, where he studied business.
He realised that his building site colleagues listened to the radio non-stop, but hated listening to the same songs being played over and over again. Fix Radio promises not to play the same track again during the working day.
It led to the station's launch in London in 2016 by delivering 30,000 bacon butties to builders. Six years later its devoted audience helped to raise almost £1m through crowdfunding to pay for its growth after being awarded a national DAB broadcasting licence. It allowed funders to become shareholders in the company.
And with a ready-made "captive" audience, all wanting and needing similar types of products and services, it means that Fix Radio has been able to attract high profile advertisers and sponsors, such as TradePoint (B&Q's trade membership scheme) and Dr Marten's, who get better results for their investments.
Louis Timpany says the station offers "music, entertainment, and information", for listeners on building sites, in their vans, or at home.
"We discuss everything from sport and tools to where people are going on holiday and what they want to get paid," he has been quoted as saying.
Louis Timpany has made innovative decisions such as launching ALL-IN-ONE, a Fix Radio service that helps tradespeople grow their businesses, which has certainly boosted the company through rewarding partnerships.
The radio station also deals with more serious subjects, such as raising awareness of mental health problems among construction workers, the devastating effect that tool thefts can have on a business, and supply chain problems.
Chris Frediani (@chrisandjules) & Bradders talk about mental health:

– Jason Currill joins us to talk about alcohol & mental health

– How he's changed his drinking habits & why don't men talk without involving alcohol?

📻 3pm – https://t.co/zwikaZRH0k – with @britishgypsum pic.twitter.com/Lbzc6MPGar

— Fix Radio (@FixRadioUK) May 19, 2023
Fix Radio together with Louis Timpany appears to be on an upward trajectory and if the past year has been anything to go by it will only continue to thrive and grow through tailored and customised business ideas and campaigns such as the above mentioned.
Fix Radio & Louis Timpany Achievements
It was reported that it was on track to achieve a turnover of £2m in 2022, and aimed to achieve a turnover of £5m in 2024.
Fix Radio has also reportedly signed a 12-month marketing deal with TradePoint to sponsor the station's breakfast show, according to the radiotoday.co.uk.
Fix Radio won the Silver award for "Best Station Sound" at the Radio Academy Audio and Radio Industry Awards.
"Our aim is a mighty push to make Fix a household name within all regions of the UK," says Timpany.
With Louis' determination and business sense, having worked from the ground up with innovative ideas and concepts to build and grow Fix Radio, that's one huge success business story.
Author Profile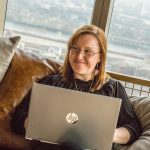 Blogger and Educator by Passion | Senior Online Media & PR Strategist at ClickDo Ltd. | Contributor to many Education, Business & Lifestyle Blogs in the United Kingdom & Germany | Summer Course Student at the London School of Journalism and Course Instructor at the SeekaHost University.