Boris Johnson, Prime Minister of the United Kingdom & the leader of the Conservative Party since 2019 shares his views on Brexit (i.e) UK leaving the European Union.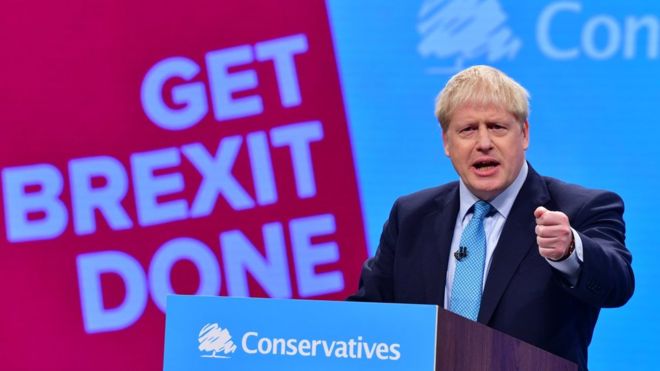 Image Source – BBC
PM says that finally the day has come for which the people of the UK are waiting for.  Yes, UK is leaving the European Union. Boris Johnson also adds that this will be an astonishing moment of hope for many people as they thought the day would never come, and there are some people ofcourse who feels a bit of anxiety & loss, and there are third set of people who talks about political dispute. PM says that he understands all the feelings from different set of people and his job on behalf of the Government is to bring the country together and take it forward towards growth.
"This is the moment when the dawn breaks and the curtain goes up on a new act in our great national drama"
– Boris Johnson
PM also guaranteed that he will bring the changes to the country for which the people have voted for, whether it is by controlling immigration or creating free ports or liberating the fishing industry or doing free trade deals and so on. He mentioned that his plan is very simple and that is to make the rules and laws for the benefit of the people. He also mentioned that in the past 50 years EU has evolved in a direction that no longer suits UK.
Its time for the national renewal and change, says Boris Johnson
Boris Johnson also guarantees that the country will grow to the next level in the coming months not only locally but also abroad. PM mentions that it is also the beginning of the friendly cooperation with EU friends & very energetic Britain.
PM says that its time to unleash the real potential of the UK & make the lives better for everyone in the country.
Author Profile
SEO Consultant | Online Marketing Consultant (Facebook Ads, Google Ads, Remarketing) | ClickDo Ltd