The fourth-largest banking system and the biggest in Europe is in the UK.
With 300 banks and 45 building societies, the UK banking system has an eclectic mix of high street banks, business banking services, and investment banking services.
What do you do if you're a business flourishing in Britain looking to invest its hard-earned cash?
You can turn to an investment bank that acts as a mediator between your enterprise and the investor. Their main responsibilities are to advise your business on how to meet your financial goals and to help it procure financing from stocks, bond issues, or derivative products.
What Are Investment Banks?
Investment banks are major financial institutions that handle large transactions, raise funds, facilitate mergers and acquisitions (M&A), and provide other specialist services. For example: If a company wanted to sell bonds of £8 billion, it would approach an investment bank.
How Do Investment Banks Work?
They offer intermediary services to large corporations, hedge funds, pension funds, and governments. They are different from retail banks as they provide services like asset management, sales & trading, M&A, and underwriting.
Investment banks assist with the initial public offering (IPO), the bank examines a business's financial assets, offer advice post-IPO, and assists with drafting a prospectus.
How Do They Make Money?
Investment banks charge a percentage per transaction, collect interest on money raised, and charge a fixed rate per investment transaction.
Besides these, the following activities typically make money for an investment bank:
Help companies launch an initial IPO.
Engage in proprietary trading.
Insuring bonds for businesses.
Issuance of bonds to raise a company's debt capital.
What are the Best Investment Banks for UK businesses?
Puzzled about what bank to choose for your business? Our expert offers insights into the investment banking giants in the UK based on their fees, credibility, and services provided.
What Next?
RBS or HSBC may seem lucrative options for your business, but if their service doesn't provide you financial gains, that's a bad investment.
For medium-scale businesses looking for low risk, high gain investments Barclay's or Lloyd's may seem like a good option as they charge no online transaction fee.
You may be attracted to choose a bank that is not listed here, in which case we recommend you do your own research. Let your money work for you and grow your business.
Author Profile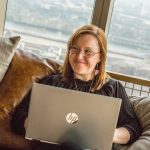 Blogger and Educator by Passion | Senior Online Media & PR Strategist at ClickDo Ltd. | Contributor to many Education, Business & Lifestyle Blogs in the United Kingdom & Germany | Summer Course Student at the London School of Journalism and Course Instructor at the SeekaHost University.